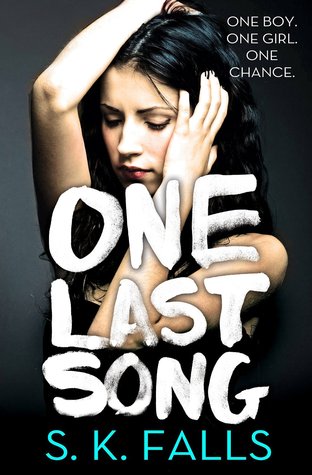 I was seven when I swallowed my first needle.
My mom freaked out and rushed me to the emergency room.
She stayed by my side all night.
I never wanted it to end.
When you spend your whole life feeling invisible-when your parents care more about deals and deadlines than they do about you-you find ways of making people take notice. Little things at first. Then bigger. It's scary how fast it grows. Then one day something happens that makes you want to stop. To get better. To
be
better. And for the first time, you understand what it's like to feel whole, happy . . . loved. For the first time, you love someone back.
For me, that someone was Drew.
-goodreads.com description
When I started the first 10% of this book, I thought "This is the worst mistake of my life", but I stayed strong and continued on with the gross scenes and MY RESOLUTION WAS PAID. This was the BEST DECISION EVER! Because this, this
masterpiece
, need to be read by everyone.
I was so fascinated with the characters. Especially Saylor. It felt weird being in her head. Because for someone who would give anything not to feel pain, this girl I'm reading right now, would give anything to feel sick and pain. I wrapped my head around her logic. It was just so fascinating seeing her compare her pain with others. Like, her character is so messed-up and fucked-up but I COULD understand her.
All of the characters felt so original. And the way the plot progresses... like, I couldn't predict what happens next. Which is kind of rare for a contemporary book. I don't know where will Saylor take me next. This book was about cancer but it wasn't sad. In fact, the book is so bright you forgot that you're actually reading a book about cancer. The characters weren't cynical about their disease. They didn't embrace their disease either but they didn't let their disease weigh them down.
I swear, if it wasn't for the writing style, I wouldn't have continued on with this story. The writing itself is beautiful. I
felt
the pain and
all
of the emotions she felt.
By the end of the book, I was left with a whirlwind of emotions. Like, this book left me so emotional and the whole book was so freaking good.